The military training for the citizens of Kryvyi Rih from volunteers of the UVC the Right Sector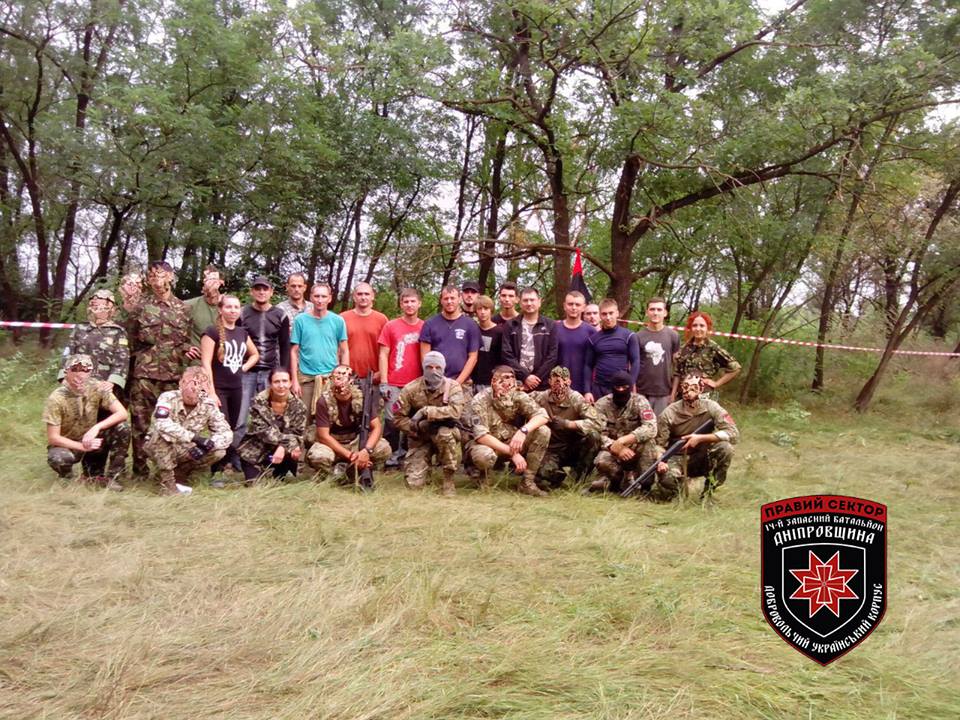 On the 18th of August 2015 Kryvyi Rih unit of 14th RBAT of UVC the Right Sector along with the right youth of Kryvyi Rih held a military training for the civilians on the following subjects:
tactics;
medicine;
physical fitness;
fire training;
ideology.
It was not the first military training in Kryvyi Rih; and the 14th RBAT of UVC the Right Sector is going to continue conducting such military trainings. Follow the news.