The Right-Wingers "kidnapped" the Governor of the Dnipropetrovsk Region.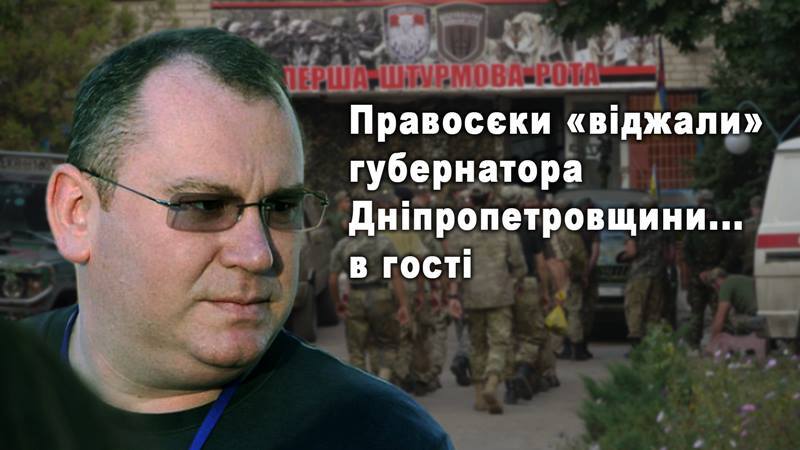 Today the governor of the Dnipropetrovsk Region Valentyn Reznichenko visited Dmytro Yarosh at the base of the 5th Separate Battalion of the Ukrainian Volunteer Corps.
The delegation inspected the territory of the base, the headquarters, and the training grounds, warmly talked to the soldiers. Getting to know the head of "Hospitallers", the medical service group, impressed the governor the most. He, obviously, did not expect our Jana Zinkevych to be so young and tender.
The visit to the base was short, but productive. That is why pan Valentyn only promised UVC-info an interview in the program "Let's sit for a minute." We are looking forward to it with delicious coffee and promised chevron.