The Leader Had Surgery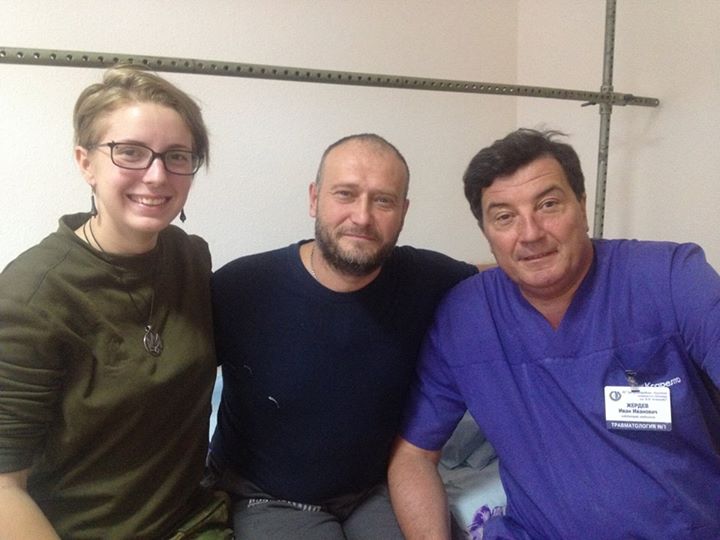 As Yuri Skrebets said, "The Leader's surgery was completed.
The doctors - Oleksander Loskutov and Ivan Zherdev.
The expected recovery time is two weeks."
Dmytro Yarosh was admitted to the Mechnikov Hospital in Dnipropetrovsk because of pain in his wounded arm.
The Leader was wounded by shrapnel from a GRAD, when a shell hit the car near the village of Pisky in Donetsk Region.