"General's Insignia"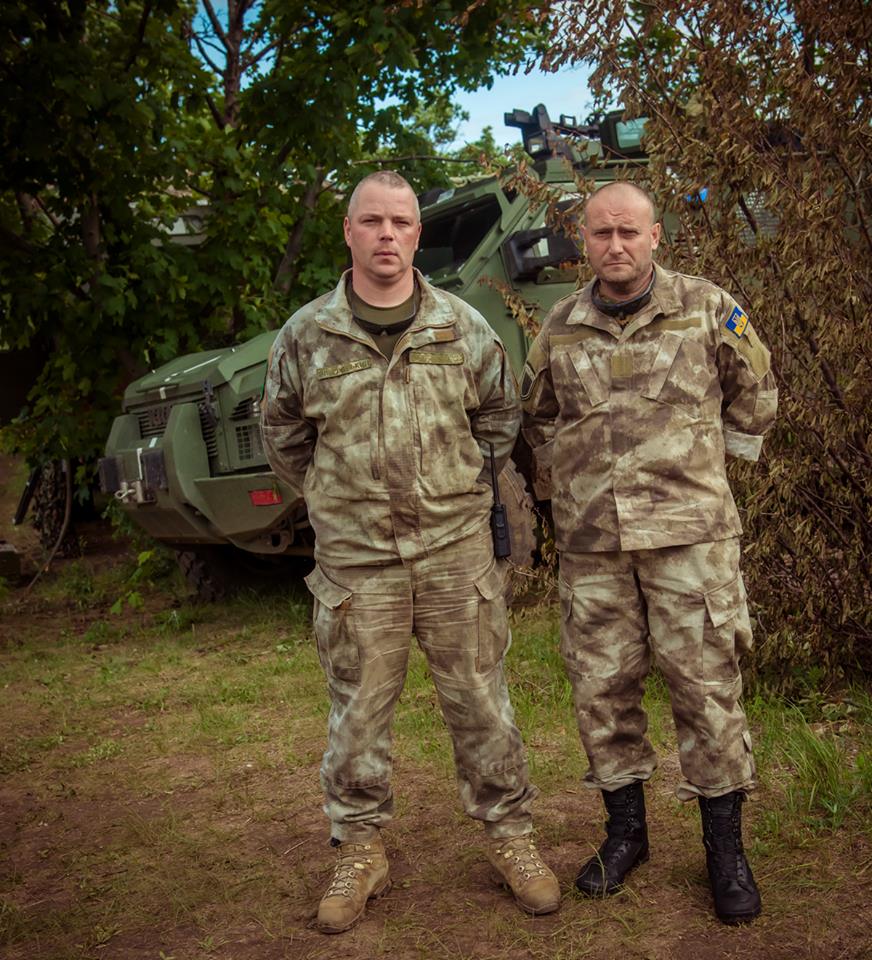 In a modern Facebook prose, only a lazy contributor would not kick an Ukrainian General's ass. They are lazy and fat. Beyond any doubt, there is meaning in those epithets. Therefore the emergence of a new General in the Ukrainian army was missed by the media. And that is unfortunate!
I was fortunate to meet Mykhailo Zabrodskyy during the exercises of airmobile forces (Ukrainian Airmobile Forces) where he has been the Commander for the past three months. Look into the eyes of this man. Under his leadeship, the glorious 95th Airmobile Brigade made the longest raid on the enemy in modern history.
I have no interntion to list all of his awards or write about his American education and fluency in English but rather to congratulate him on his new rank of Major General and quietly envy those UAF guys that have the privilege of being under his leadership.
P.S. In the photo, he is next to Dmytro Yarosh during those same exercises in Shyrokyy Lan. Two completely different people: the first - a professional soldier, a combat officer. The second - a professional revolutionary. Two destinies that beautifully intertwined in protecting their native land.