Formal notification of the Right Sector of Vasylkiv district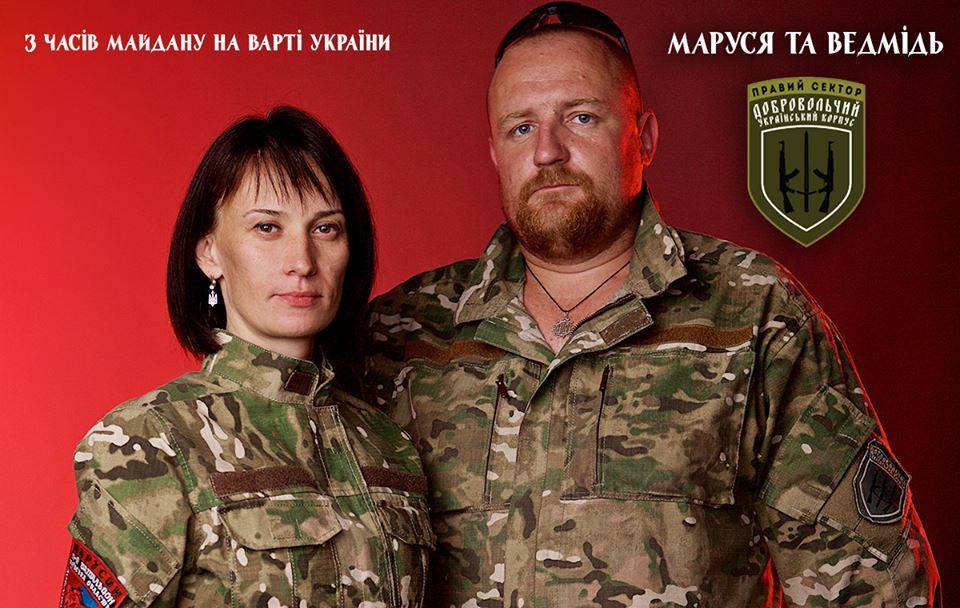 We do not support anybody in mayoral elections.
The lead of the Right Sector has made a decision not to take part in elections, but to fight on the front line. Everyone has to do their job. There are no other parties with such a military capacity as ours, so we will do what we can do the best way. However I feel sorry for our voters, whom we thank for the support at the previous elections. And most of all we thank you for supporting our fighters on the front line, it is more tangible for us. Our Vasylkiv regional center was ready to take part in elections and we, the regional leaders, do not share the decision upon elections but understand it. Each member of our party is permitted to support another party in this election, except the former "Party of the Regions". Whoever of our personnel wants to do that, they should take a vacation and remember that they will not be allowed to lead the "Right Sector" supporters and subscribe with this name.
***
We, the commander of 11th battalion of UVC the Right Sector Marusya Zvirobiy and the commander of Vasylkiv regional center of the Right Sector Olexandr Vedmid, will not betray our ideas and will not support other political forces in these elections!
Let the people in the rear take responsibilities and work for their good because they usually want us to both fight and work on the political elections. It is tiresome.
***
We can only react and appear in the electoral swamp in two cases:
if during the election campaign the candidates will commit lawless acts and fight each other with the help of hired battalions. An then it is only possible if police asks for our help;
there will be reactive and aggressive reaction if somebody brave enough subscribes our name. It should not happen. If there will be any threats on our behalf please let us now immediately, the impostors will be punished – 067 462 00 61. This applies to candidates in the first place!
***
We prepare fighters every day, we send them to the front line every two weeks, and we are constantly looking for help and support as we do it at our own expense. This time let us rely on you as on the smart people making right choices. We will hedge you on the front line so that the polls will not be destroyed by artillery by this autumn. Thank you.
Marusya Zvirobiy and Olexandr Vedmid
The Right Sector