Crimea's blockade has begun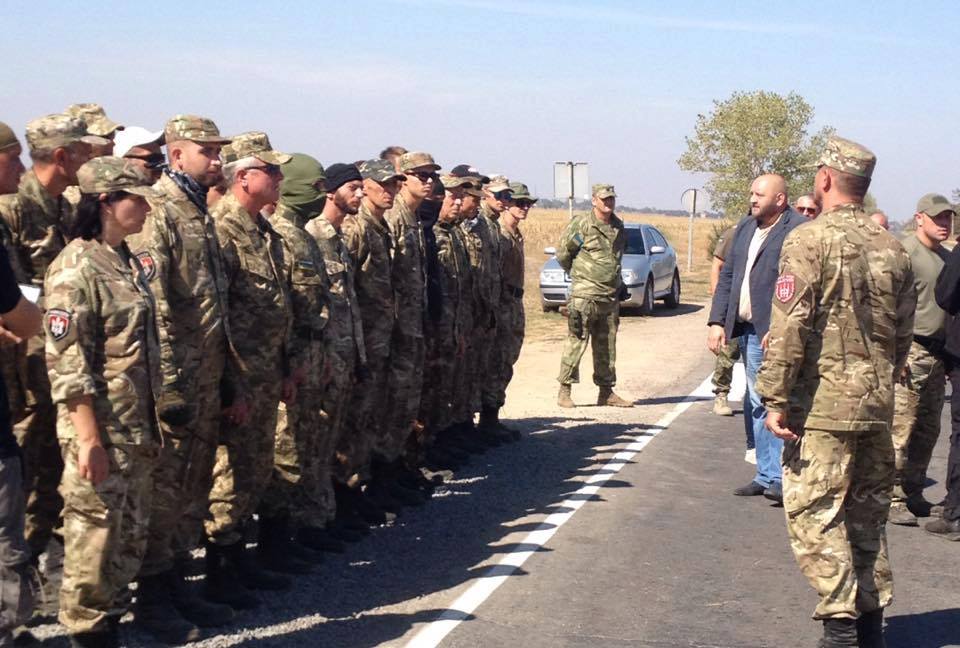 Today, September 20 at 12:00, blockade of the border with occupied Crimea has begun. The activists of the Mejlis of Crimean Tatars and Ukrainian nationalists of "The Right Sector" have blocked the road in the village Chongar, Kherson region. Light motor vehicles can pass; trucks are stuck. There have been painted several pedestrian crossings, which are used by people blocking traffic. In short, the action looks nice and within the current legislation of Ukraine.
Now about 100 activists of the "Right Sector" take part in the border blockade. They have already stopped the first truck with Donetsk numbers.
Simultaneously, establishing of roadblocks has been launched in Chongar and other towns on the border with Crimea. The fellow fighter "Tartar", the commander of UVC battalion, handles the roadblocks and "practical part" of the action. He knows the best Crimean Tatar realities.
As we have said, representatives of internal occupation regime established and maintain economic cooperation with the country-aggressor, the Russian Empire. Our task is to block completely this treacherous scheme of criminal power and break any ties with the outside enemy.
First steps are done. This is just the beginning.
Glory to Ukraine!